A simpler structure for your team docs
Easily organizing and finding your team's content is just as important as writing it. In Slite, what your team's writing and producing is public and retrievable by default in channels—not private folders.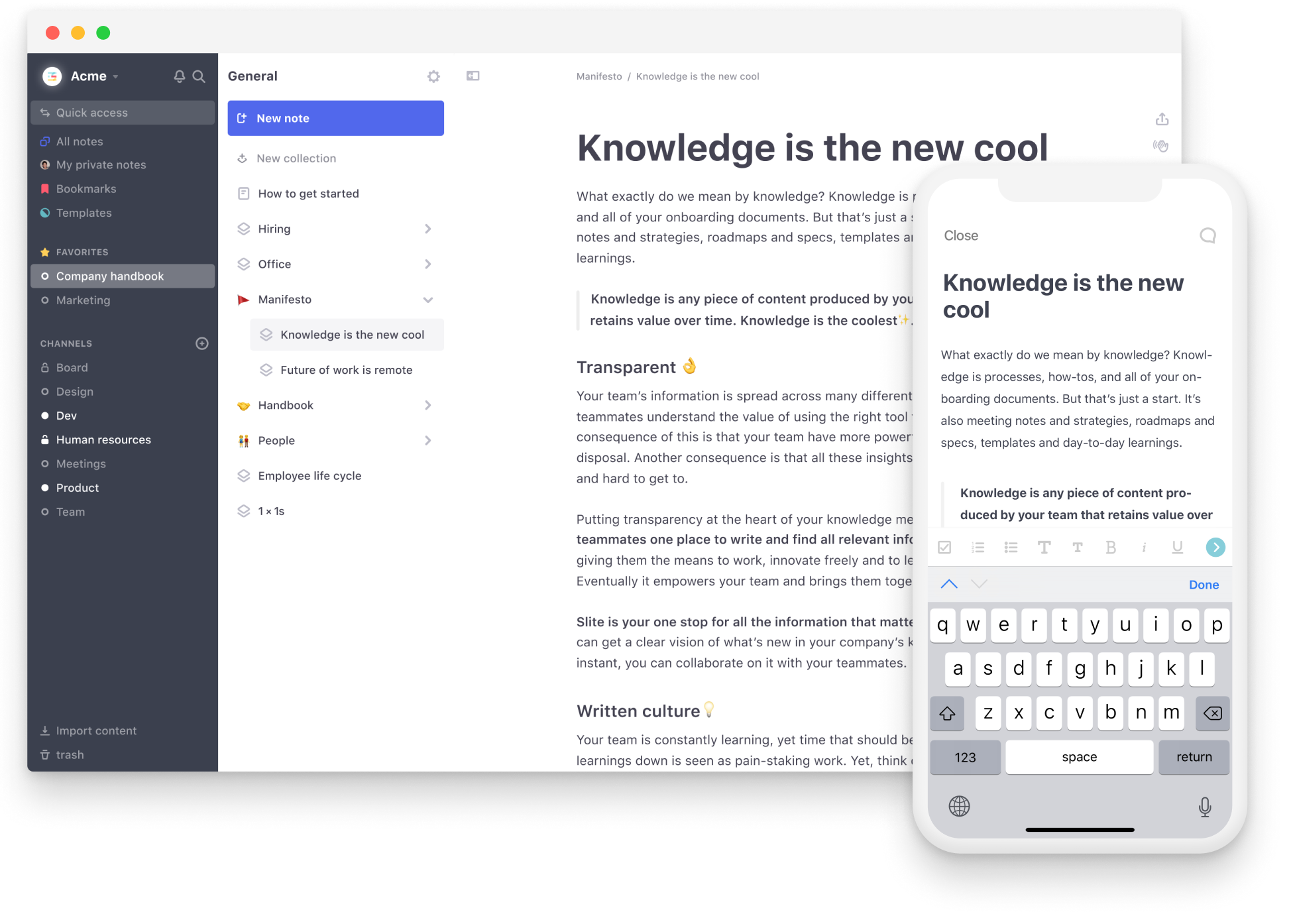 Channels are seamless to navigate and always a few clicks away so that your content is never buried in far-away nested folders.
They're also more flexible to organize: you can drag and drop notes in channels and collections.