What Sections Do You Need in Your Employee Handbook?
To craft that perfect employee manual, you will need to identify what sections you need under the main categories mentioned earlier. Many companies choose based on what information will maintain employees' satisfaction and policy knowledge while also aiding the pursuit of business objectives. This approach demonstrates how handbooks and their success depends on how you write policies and how much you share about them.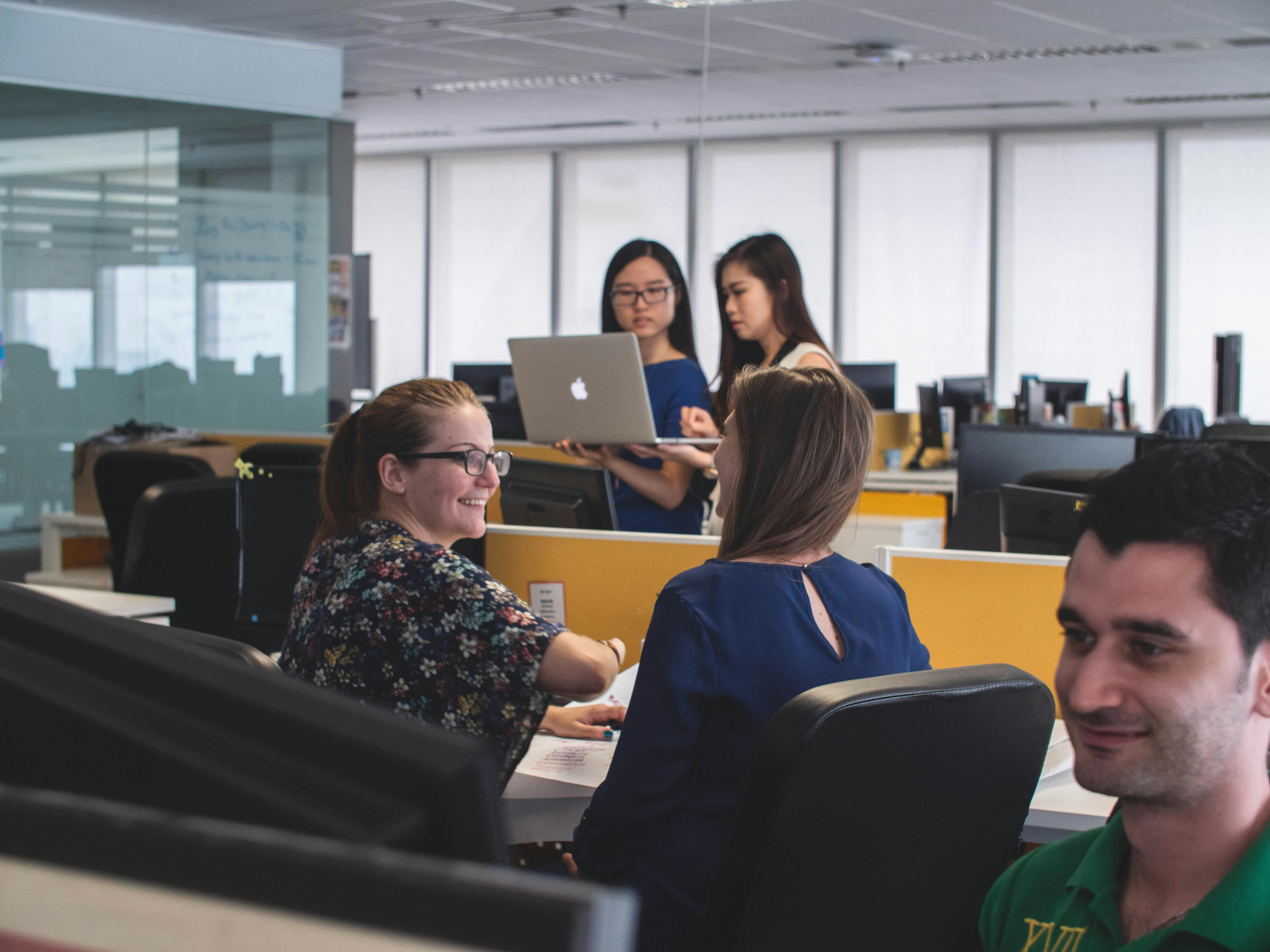 Terms of Employment
This is typically the first section that employees will read when they receive their manual because it has the most information about their job role. Some may consider this an FAQ section as it answers some of the most basic of questions about their contract and job classification.
Attendance
A clear outline of attendance policy so employees know what to do if they cannot make it to work, the kind of notice required, and what qualifies as an excused or unexcused absence.
Employee Classification
Many companies have a mix of both exempt and nonexempt employees that receive different levels of privileges and benefits. It's essential to define what these classifications mean and how they are different. This section should also include the definitions and differences of full-time vs. part-time employees.
Workplace Policies
Under this section, many companies will have some similarities and differences because of business or employee demands. Because this part of your employee handbook will act as a guide to what your workplace environment is like, focus on the conditions they must work within as a member of your team.
Confidentiality and Data Protection
As a corporation, your employees will have access to not just customer information, but protected product or service data. Having a policy outlining how, when, and what workers can do with this information is critical to the integrity of your products and consumer relationships.
Workplace Harassment and Violence Policies
To create a safe and collaborative workspace, creating policies that define company policy regarding the harassment of others and any violence is a must. You will need to specify what harassment is and list out potential consequences.
On the Job Safety and Health
You should include not just your own protocols for workplace health and safety but also include any law-related rules. Include the steps your company will take whenever an accident or safety incident occurs along with where training materials are available if your employees want more information.
Code of Conduct
Separate from harassment and violence prohibitions, your code of conduct chapter is a vital framework of company behavior expectations and creating an anti-harassment environment. Take the time to evaluate the requirements you have of your staff, and how it will affect your business and operations. You should cover the treatment of other coworkers or guests alike on matters of security to impressions left on consumers.
Dress code
Whether your dress code is casual or professional, you should put it in writing. One's style is subjective, so letting teammates know what they should or should not wear is very important and will avoid any embarrassing situations.
Internet Security and Related Devices
In this modern age of technology, internet access, cell phones, social media, and email or mandatory tools that our teams need to do their jobs. Still, this tech has ingrained itself into our lives so much we tend to lose sight of company time or behavior policies. Outline your Internet and digital device policy clearly, but keep in mind that technology is second nature for many of us now.
Conflicts of Interest
Depending on your business, a conflict of interest could pose a serious legal situation if an employee breaks established rules or laws regarding these situations. If appropriate, describe what a conflict of interest is and what actions to take so no violations occur.
Workplace Relationships
This again depends on the type of company you have and how much control you feel is necessary to avoid toxic workplace environments and conflicts of interest. Whether it is a close friendship or employees start dating, it is vital to clearly outline what level of fraternizing between coworkers is permitted. It makes sure your company stays in accordance with employment laws.
Nepotism
When hiring or promoting family members, it isn't uncommon for accusations of favoritism to float around. Use this section to dictate what working relationships can or cannot exist in your organization between related employees.
Company Guests
You should always include a guest policy to protect your business against accident claims and data breaches while someone visits your property. Having a stated procedure and policy about visitors will keep employees aware of and accountable for these guests.
Solicitation
We all have had encounters with Girl and Boy Scout parents who want to raise money for their troops by selling cookies. These situations could cause a conflict of interest or an annoyance to those feeling pressured to buy. Make a clear policy about soliciting or distributing products that are not related to company business.  
Compensation and Development Opportunities
Employees rely on this section heavily to understand how the payroll process works and what possible future opportunities they may have for growth within your company. It's crucial to emphasize policies that enhance your employees' value and offer motivation to remain with your company.
Types of Compensation
This section can go into the types of payroll your organization utilizes and what employment status receives it. You can also further explain the handling of overtime hours and what the laws are surrounding those kinds of hours.
Performance Reviews
Here you can connect an employee's performance to future opportunities within the company, as well as inform managers of their role in this process.
Training and Development
Retention is an essential feature of your company's success because the constant orientation of new hires is a costly process. Use this section as a place to show ways in which your employees can improve their job performance and personal self.
Employee benefits and Perks
Very often, employees only learn about some of the benefits and perks their employer offers by word of mouth or a mass-distributed email. This means your investment in these extras gets underutilized, and that creates a waste of money and motivation. Use this category for more than just the usual legal documentation surrounding workers' compensation by including information about things like a gym discount you offer.
Employee Health Benefits
This section should include everything from an overview of health insurance offerings to any wellness or special health programs you may offer. You should also include your FMLA (Family and Medical Leave Act) and COBRA policies here too.
Workers' Compensation
If an employee gets injured on the job, they will rely on this section of your employee handbook heavily. They need to know the process and what benefits they get in their employment contract, along with any other resource information you deem appropriate for that situation.
Telecommute Policies
Telecommuting is a growing popular method of working because of the savings in corporate costs and flexibility options that allows you to competitively hire quality team members. Outlining how an employee could apply for this option, or what job roles may receive consideration is helpful here. Stating the requirements and rules for remote work is also necessary so that proper security measures and conduct are clear.
Expense Reporting
A straightforward policy and procedure section regarding work-related expenses are invaluable for your company's bottom line. Include covered charges within your employee handbook to avoid disputes.
Company Car
For employees who get a company car benefit, take time to craft guidelines that cover what expenses your organization will pay, what to do if there is an accident, and information for service if the vehicle experiences mechanical issues.
Parking
Some companies do not have a dedicated parking lot, and the staff has to pay, or you provide a parking pass. Either way, make sure to detail the application process for getting parking costs reimbursed or a permit issued in this section. This should also include dates when parking fees get paid or passes released.
Company Equipment
When you issue phones, laptops, printers, or other equipment to your team, emphasize the importance of these items and how to care for them. These are valuable assets of your company, and you want your staff to treat it all as such. Include what to do if anything is lost, stolen, or damaged along with any liability on the part of the employee for this occurring.
Vacation time and PTO
Another popular category employees often use as a reference when making time-off requests, It's important to detail procedure and policy on how this time may be used. Employees rely on this information to plan their vacation time with their family or to pursue other hobbies and interests, so use clear language that is easy to understand.
Work Hours and Paid Time Off
Here you can outline what time you expect employees to arrive and when to leave the workplace. You can mention any exceptions in regard to weather or other unforeseen circumstances. Also, cover how many days of paid time off and what conditions qualify them for those periods. Don't forget to detail how to apply too!
Holidays
Use a list with all the holidays your business observes and how employees get compensated are necessary here.
Sick leave
Define what qualifies as sick leave according to the law and company guidelines. Include any additional illness benefits that may involve short and long-term health problems.
Bereavement
The unpredictable nature of life usually requires that employers give their workers at least a couple of days bereavement leave. This type of policy goes a long way in building a compassionate relationship with your employees.
Elections and Jury Duty
Many states have specific laws and rights surrounding election events and jury duty obligations. Outline what those laws and rights are for these duties and any documentation you may require to excuse their absence as a result.
Parental Leave
Depending on the state where you live, paternity and maternity leave may have legal guidelines you must follow. If this is not the case, you should still consider a policy like this to accommodate your employees and their families during such a joyous time in their lives.
Employee Resignation and Termination
Sometimes a job just isn't a good fit, or things change, and a better opportunity is elsewhere. Whatever the reason or situation, offboarding needs a section unto itself.  This section should cover everything from disciplinary procedures, last paycheck dates, and even exit interview procedures so that nothing is left to question.
Disciplinary action
This section is crucial for your managers just as much as it is for the employees they manage. Make sure your discipline process has an explained step-by-step approach and what role managers play in documenting the situation. It's crucial to ensure workplace safety and anti-discrimination
Resignations
Set out your expectations for what notice your company expects in cases where an employee resigns their position. You can also talk about employment lengths and tuition or relocation costs that may have been granted contingent on employment length.
Termination of Employment
Take the time to carefully discuss any applicable federal or state laws around the decision to terminate one's employment, as well as defining your own internal termination process. If any worker statuses enjoy severance pay, or if employees may have any unused vacation or sick time, make sure to outline how those situations get compensated. If you have a reference policy, you can add a quick comment in this section, as well.