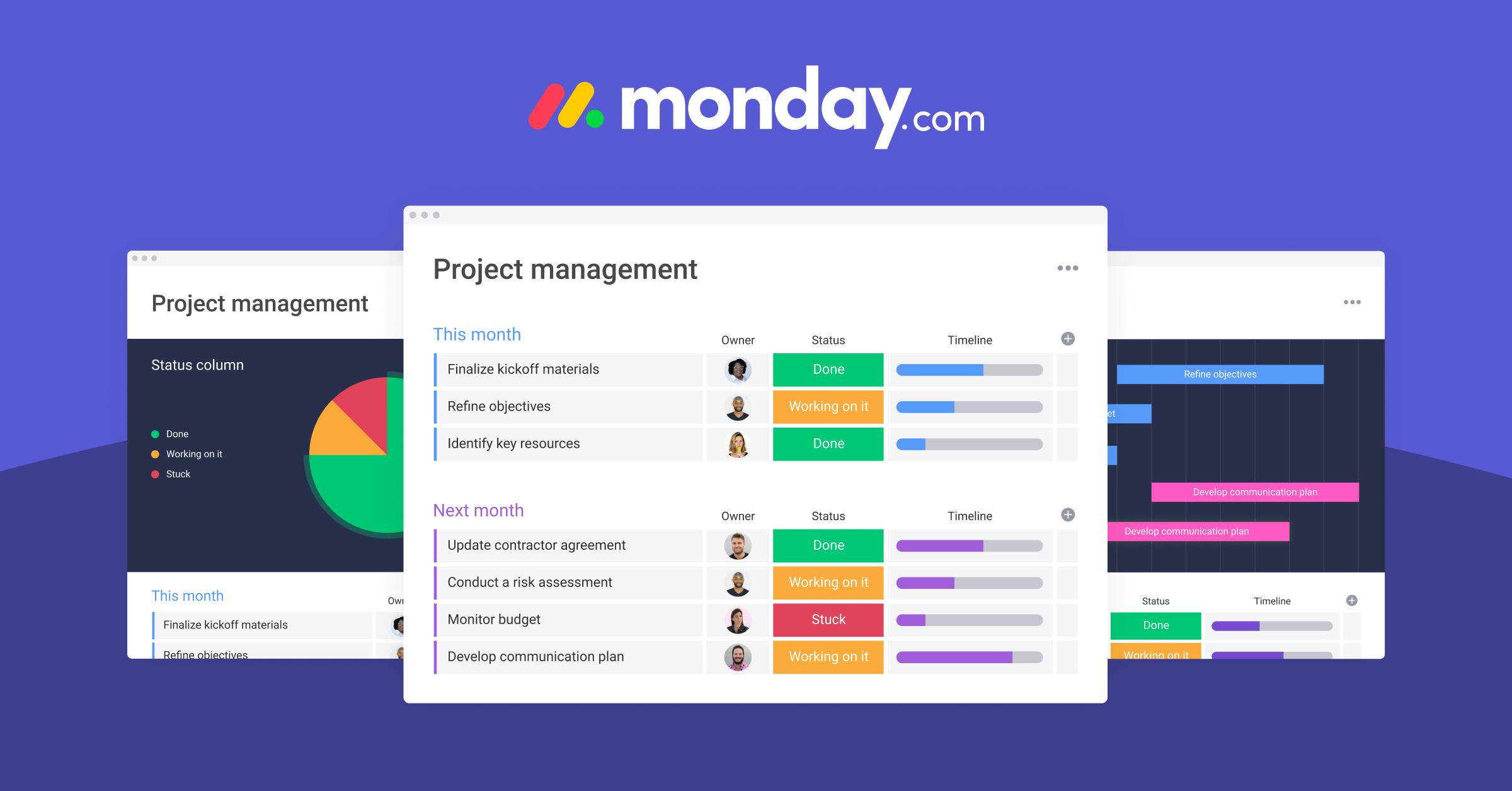 3. Monday.com: Streamline your workflows
Monday.com is one of the most popular general purpose project management tools out there, mainly rivalled by Asana. It acts as a digital workspace that enables professional teams to organize and manage their workflows, tasks, projects and general collaboration.
We love that everything in your Monday.com account is centralized on one main visual board. From there, you can start from scratch, use one of Monday.com's 200+ templates or choose from more than 30 different column types that you can drag and drop to develop your ideal workflow. 
Monday.com also credits itself with being so easy to use that it doesn't require any training. Its user interface looks great and is incredibly intuitive. It also works seamlessly on a wide variety of devices and has both iOS and Android apps available. It doesn't matter if you're working on a desktop, tablet or mobile device, you can count on staying in the loop and staying connected.
It's also easy to set up automations and integrations on Monday.com. Some of the most popular options include:
Email marketing: Outlook, Gmail
Project management: Microsoft teams
File management: Dropbox, Google Drive, OneDrive
Communication & messaging apps: Slack, Zoom
Social media: LinkedIn
Other: Google Calendar, Zapier, Excel
Last but not least, Monday.com allows you to view your data exactly how you want to... whether that's in Kanban board, calendar, timeline, Gantt chart, map, form, workload or main view format. Try it out with a free 14-day trial, with basic plans starting from €24 per month.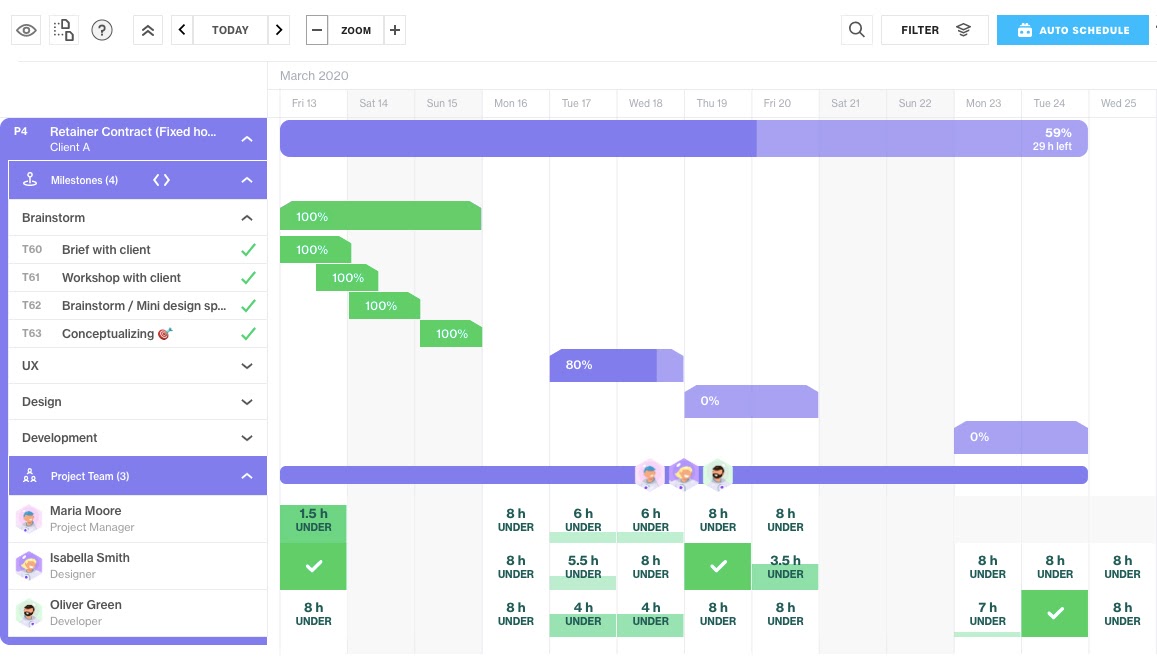 4. Forecast App: Streamline your finances with AI
The Forecast App is another handy project management tool, but this time it has a focus on finances and operations. Forecast is tired of the same old necessity of copying and sending data between different softwares, systems and apps, so they're on a mission to simplify the management of businesses "from quote to invoice."
Some of our favourite features? The Forecast App claims to cut administrative work in half, and they absolutely do. They make this possible by harnessing the power of AI-based automations in innovative tools like automatic scheduling, timesheet suggestions (when employees track time, this app actually learns from their data), resource allocation and budget estimations.
Because of their financial focus, The Forecast App is specifically designed to help you and your project team deliver profitable projects. Sounds pretty ideal, right? It has powerful accounting features that provide breakdowns of revenue, cost, profit and profit margins, which are visually laid out and easy to digest... even without significant accounting experience. 
Last, Forecast's project management functionalities help keep everything organized along the way. Staying on top of every aspect of your project is a breeze, right down to milestones, tasks and subtasks. Everything gets updated automatically and in real-time, so you'll always have access to up-to-date information and accurate project progress.
Sound appealing? The Forecast App takes a little bit of training and time to master, but you can book a demo or sign up for a free trial to test out the waters. They're only 4 years old and are already used in over 40 countries around the world, so this project management newcomer is one to watch.