The best project management tools
We'll close out this article with some of the best project management tools to help guide you through any project.
Slite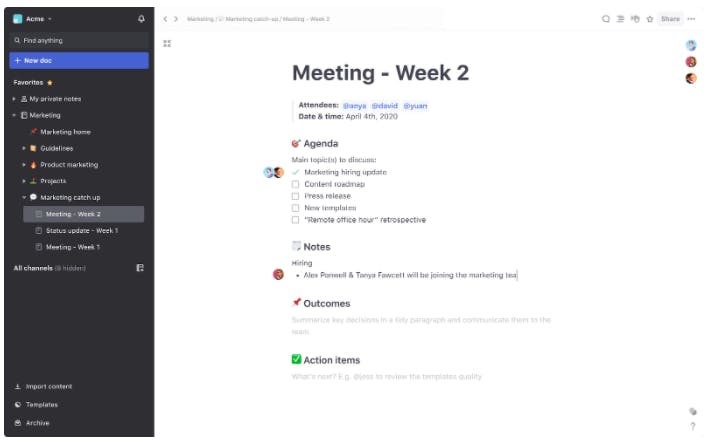 Starting with Slite, use the knowledge base tool to centralize your team's knowledge and keep everyone aligned, no matter what the project at hand is. 
Use the project planning template we've provided above in collaboration with other templates. Ensure that your project processes are clear and shared with the right people. 
Trello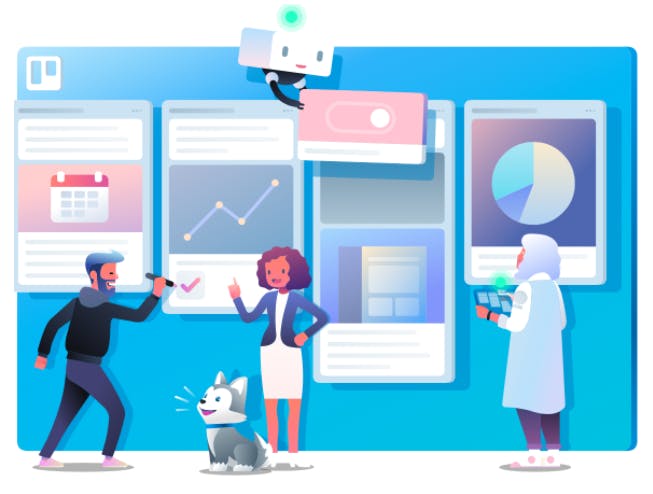 The perfect tool for task lists and project status information. This simple to use and free tool is great for small to medium teams that need an overview of the tasks at hand, people responsible, and deadlines. 
The drag and drop format makes it user-friendly, and the free plan allows a certain amount of file storage too; roadmap your project with a collection of lists, cards and boards. 
Loom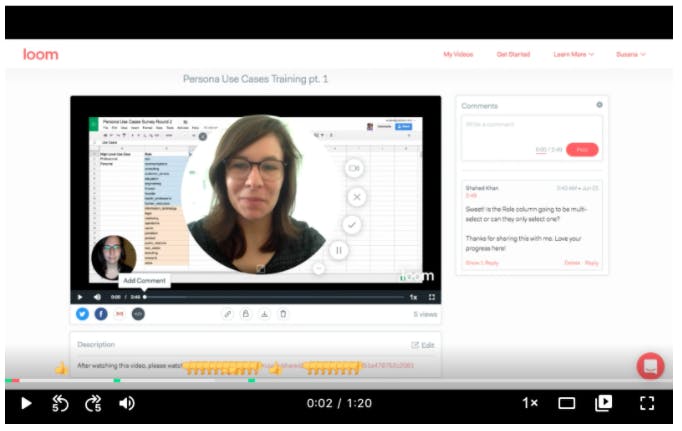 A fantastic tool for remote teams that are looking for that personal touch when it comes to assigning tasks within the project process. While recording a video of the speaker, you're able to screen record and talk someone through a task, document, or onboarding.
Zoom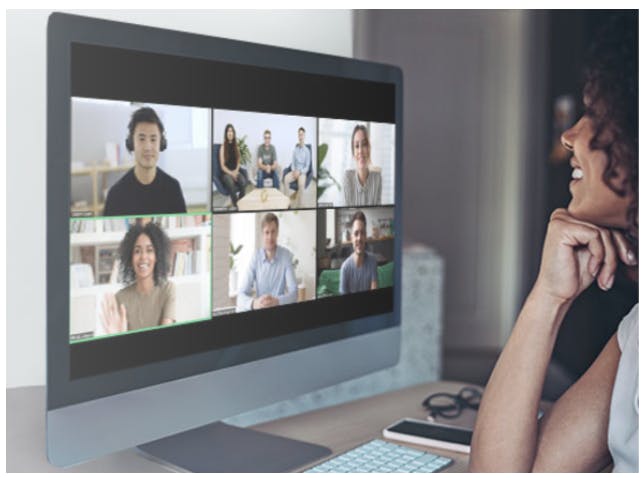 Keep your team aligned with work and in-sync with each other by hosting regular video meetings. Most remote workers are familiar with Zoom; it's easy to access, works well across devices, has a free plan that can get a lot done, and hosts many people at the same time. 
The tool is great for checking in on your project team and building more personal relationships with project contractors.
Slack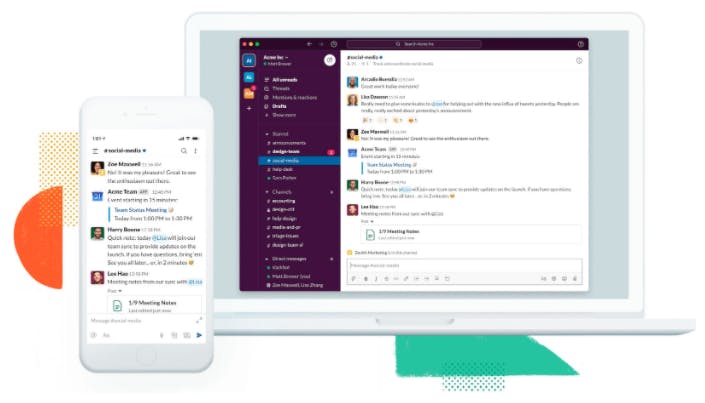 Not too many people know that you can invite people to your slack workspace, even if they don't have a company email address. It's one of the fantastic things about the tool. 
Consider building a project workspace within your company account and inviting every stakeholder to the channels they need to be aware of- whether they're part of your business or not. 
Team Gantt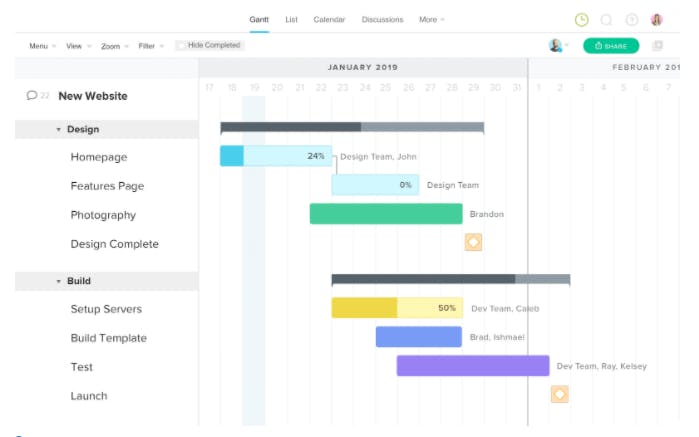 The online Gantt chart software has been used by the likes of Amazon, Nike, Netflix, and Disney- and for good reason. Earlier on in this article, we stressed the importance of using a Gantt calendar to get a clear overview of projects and how they intertwine with each other. This project management software is built for precisely that purpose.
Adobe Suite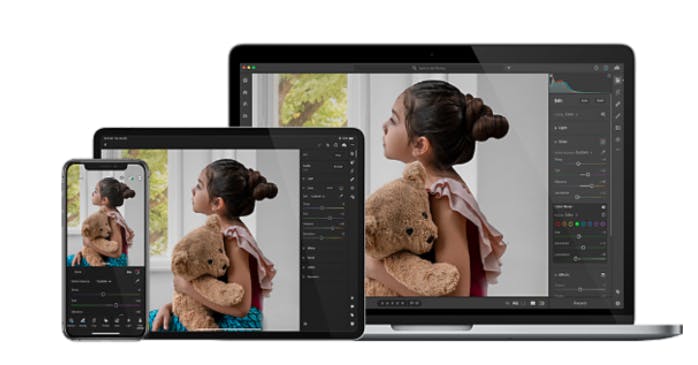 Also known as Creative Cloud, Adobe has such a powerful set of tools that there's a significant chance at least one of the tools will be of use to you in project management. 
You need to consider if you have the talent on your team to make the most of Adobe Suite. If so, at least one of the 20+ apps and desktop services will help bring your project to life. 
Lucidchart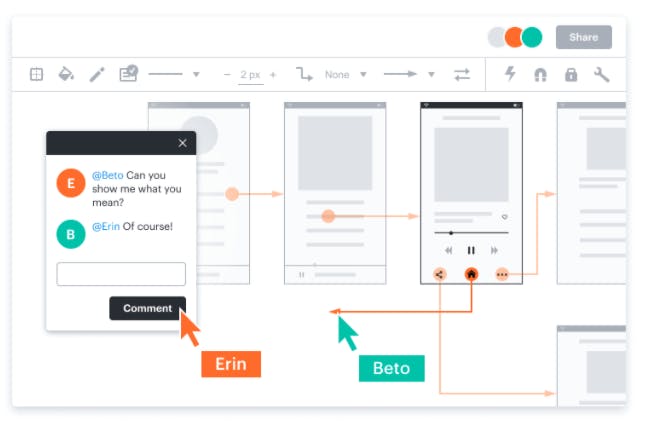 Diagramming, whiteboards, and data visualization, all in realtime and all online. Lucidchart is a fantastic project management tool for teams looking for a visual aid to their project management. It allows for process mapping, org chart design, and much more to help your project management run smoothly. 
Toggl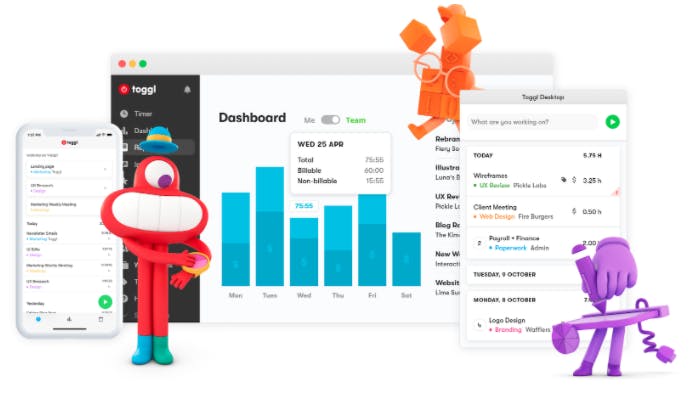 It can be hard to lay a timeline for every task within your project. It's good to set deadlines, but specific tasks may take longer or shorter time than initially anticipated. Toggl can track each task's timespan and give you back data to make informed decisions on future timelines and priorities. The tool syncs between devices and will help any project manager plan better.
Wrapping up How to Write a Project Plan that actually works 
Hopefully, you've gained a wealth of knowledge throughout this article. From questions to ask yourself when writing a project plan, token phrases to remember, all the way through to extra tools you can use to help lift your project management experience. 
Project management is no easy quest, and it's one that runs smoother the more you plan for it. We cannot stress enough the importance of giving yourself time to plan before diving into the project itself. In spending ample time on a project plan, you'll save time in the actual project process and lead a more dynamic and agile team to project completion.